Prof. Roberto González Echevarría's Memorias del Archivo
February 4, 2022 - 5:00 pm
This autobiography by Yale professor and well-known critic González Echevarría (PhD, Yale) spans his academic and publishing career as well as his personal life since his early years in Cuba.
This event will be in Spanish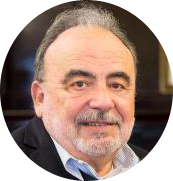 Roberto González Echevarría is the Sterling Professor of Hispanic and Comparative Literature at Yale University. He is a fellow of the American Academy of Arts and Sciences. President Barack Obama bestowed on González Echevarría the National Humanities Medal in 2010. His Myth and Archive: A Theory of Latin American Narrative won awards from the MLA and LASA and it is currently on its sixth edition. He was awarded in 2014 the National Prize for Criticism by the Instituto Cubano del Libro for Lecturas y relecturas. In 2002 Fondo de Cultura published Crítica práctica/Práctica, and in 2005 Yale Press published Love and the Law in Cervantes. In 2014 the University of Minas Gerais issued Monstros e archivos, while in 2016 Yale Press brought out his edition of Cervantes' Exemplary Novels, translated by Edie Grossman. He has written for The New York Times Review of Books, The Wall Street Journal, The Village Voice, and The Nation. González Echevarría's twenty-four lecture course on Cervantes's Don Quijote is available through Yale Open Courses. His latest publication is Memorias del archivo: una vida (Sevilla: Renacimiento, 2022).
Araceli Tinajero (Ph.D., Rutgers University) is Professor of Spanish at The Graduate Center and City College of New York, CUNY. She is the author of Orientalismo en el modernismo hispanoamericano, El Lector: A History of the Cigar Factory Reader, Kokoro, una mexicana en Japón, and A Cultural History of Spanish Speakers in Japan. Professor Tinajero is the editor of Cultura y letras cubanas en el siglo XXI, Exilio y cosmopolitismo en el arte y la literatura hispánica, and Orientalisms of the Hispanic and Luso-Brazilian World.
Moderator: Iraida Iturralde, Cuban Cultural Center of New York
TO REGISTER send email to bildner@gc.cuny.edu.